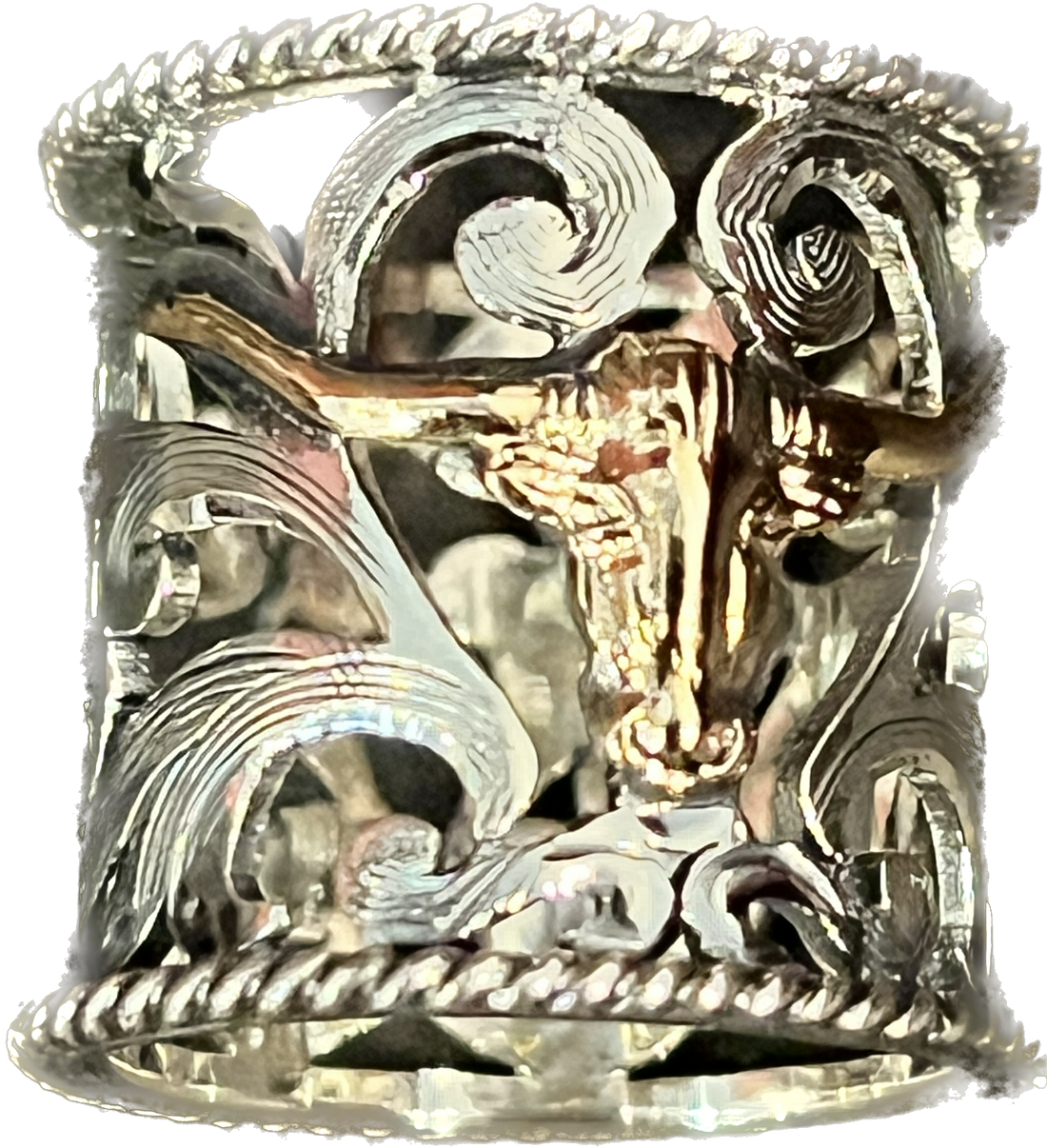 Vogt Silver Engraved Rancho Scarf Slide 18-007
The new, sleek scarf slide to make your high quality scarves stand out!
The Rancho Scarf Slide features a solid sterling silver tube, with a filigree design hand carved by Old World artisans and accented with a twisted rope edge on either side.
This scarf slide measures 5/8" x 3/4".
Brings Lone Star Flare to Classic Styles for Men
Texas Standard
FIFTH-GENERATION TEXAN Drew Bagot and his wife Christine wanted to create a brand that exemplifies what it means to be a Texas gentleman.
Its clothes made with exceptional craftsmanship and high-quality materials, their Austin-based startup Texas Standard embodies the unique Texas style and the Lone Star State's legacy.
Shop Texas Standard