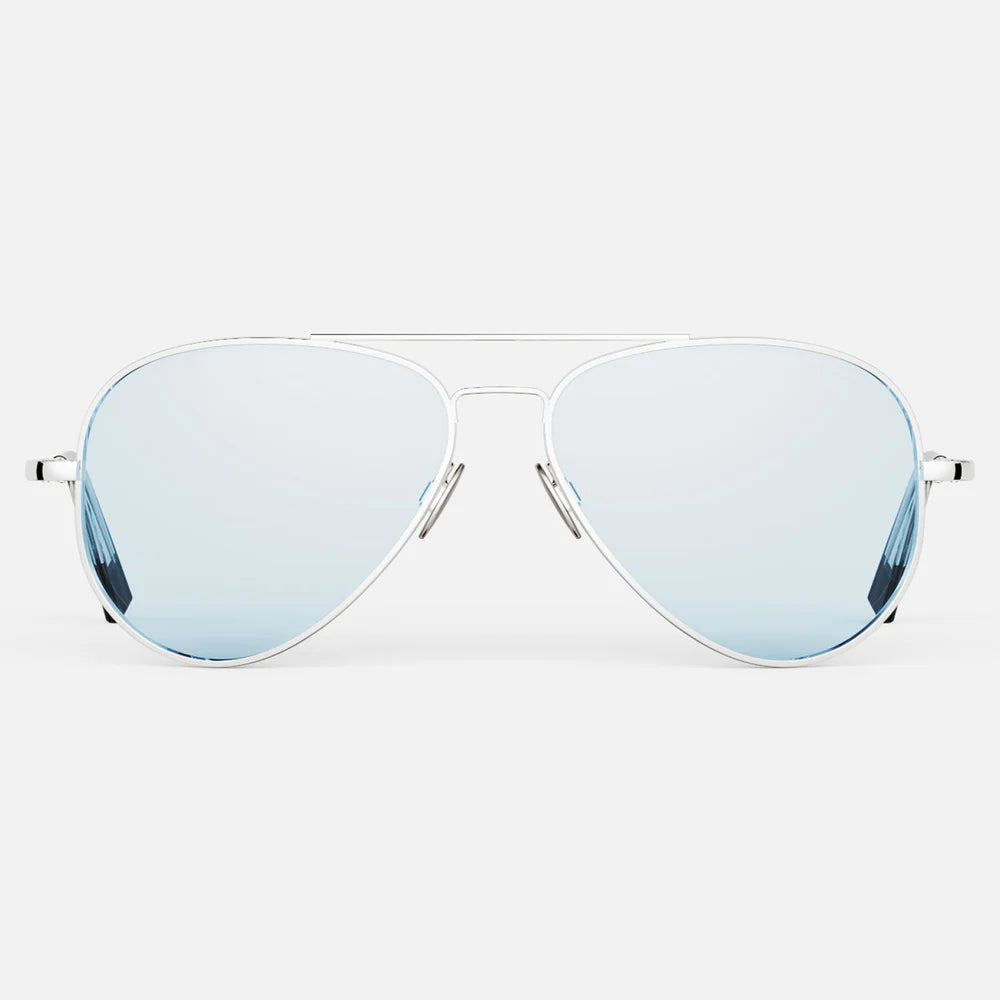 Randolph Sunglasses CR231 57 mm CONCORDE - 23K WHITE GOLD & BLUE HYDRO
The Concorde, an icon style named after the Concorde Supersonic passenger airliner. This classic teardrop aviator style is updated with a 23k White Gold finish and premium Blue Hydro glass lenses. Details include titanium nose pads and black tipped temples with 1973 logo. Handcrafted in the USA.
23k White Gold Jewelry Quality frame finish.
Blue Hydro - Sharpens outdoor clarity and makes the colors of nature pop to life with a medium mid-range blue tint.
Non-Polarized - UVA/UVB Protection.
SkyTec™ Glass lenses with Vector™ Anti-Reflective & Blue Wave™ lens technology.
Clear skull temple tips with black tip and 1973 logo.
Designed & Handcrafted in the USA in over 200 steps.
Embossed Hard Case & Microfiber Pouch
Brings Lone Star Flare to Classic Styles for Men
Texas Standard
FIFTH-GENERATION TEXAN Drew Bagot and his wife Christine wanted to create a brand that exemplifies what it means to be a Texas gentleman.
Its clothes made with exceptional craftsmanship and high-quality materials, their Austin-based startup Texas Standard embodies the unique Texas style and the Lone Star State's legacy.
Shop Texas Standard