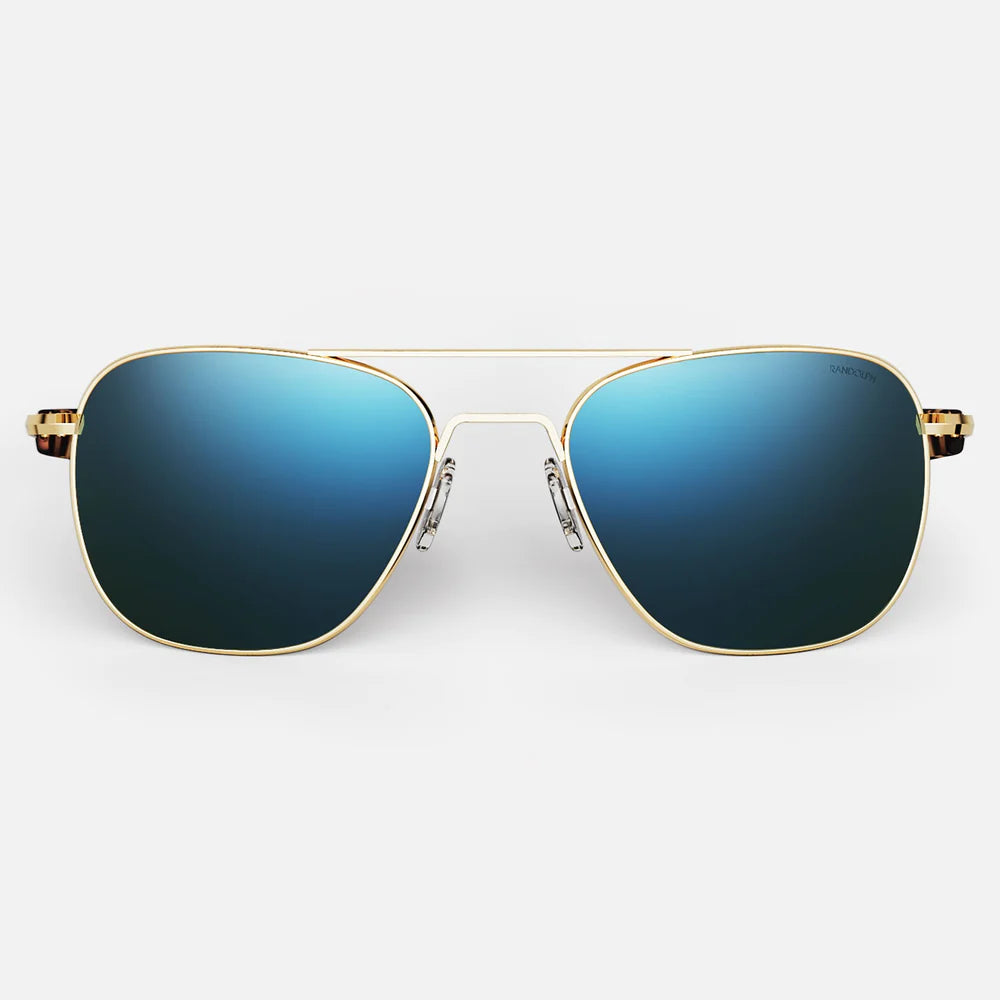 Randolph Sunglasses AF239 55mm AVIATOR - 23K GOLD & COBALT
The Aviator, our top-selling icon style, in 23k Gold with premium polarized Cobalt blue glass lenses. Detailed with patterned temple tips and 1973 logo. Engineered to military specs, designed and handcrafted in the USA.
23k Gold Jewelry Quality frame finish.
Cobalt - A high performance lens with a 'relaxing' green base, selectively highlighting soothing green/yellow wavelengths, with a subtle deep blue iridescent mirror.
Polarized - glare prevention with UVA/UVB protection.
SkyTec™ Glass Polarized lenses with Vector™ Anti-Reflective & Blue Wave™ lens technology.
Havana Bayonet Temple Tips with 1973 logo.
Designed & Handcrafted in the USA in over 200 steps.
Embossed Hard Case & Microfiber Pouch
Brings Lone Star Flare to Classic Styles for Men
Texas Standard
FIFTH-GENERATION TEXAN Drew Bagot and his wife Christine wanted to create a brand that exemplifies what it means to be a Texas gentleman.
Its clothes made with exceptional craftsmanship and high-quality materials, their Austin-based startup Texas Standard embodies the unique Texas style and the Lone Star State's legacy.
Shop Texas Standard