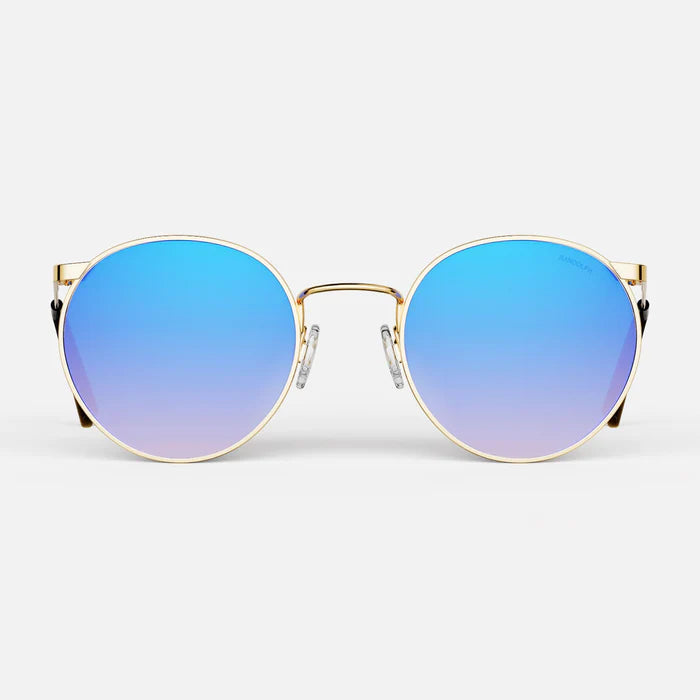 Randolph Sunglasses P3030 51mm P3 - 23K GOLD & NORTHERN LIGHTS
The iconic P3 is a classic round vintage style, made timeless with luxury finishes and modern lens colors. Handcrafted in the USA.
23k Gold Jewelry Quality frame finish.
Northern Lights - A stunning blue single flash mirrored lens featuring a warm tan/brown gradient outlook, effective even on cloudy days.
Non-Polarized - UVA/UVB Protection.
SkyForce™ Nylon Gradient lenses with Vector™ Anti-Reflective & Blue Wave™ lens technology.
Chocolate Tortoise Skull Temple Tips.
Designed & Handcrafted in the USA in over 200 steps.
Embossed Hard Case & Microfiber Pouch
Brings Lone Star Flare to Classic Styles for Men
Texas Standard
FIFTH-GENERATION TEXAN Drew Bagot and his wife Christine wanted to create a brand that exemplifies what it means to be a Texas gentleman.
Its clothes made with exceptional craftsmanship and high-quality materials, their Austin-based startup Texas Standard embodies the unique Texas style and the Lone Star State's legacy.
Shop Texas Standard