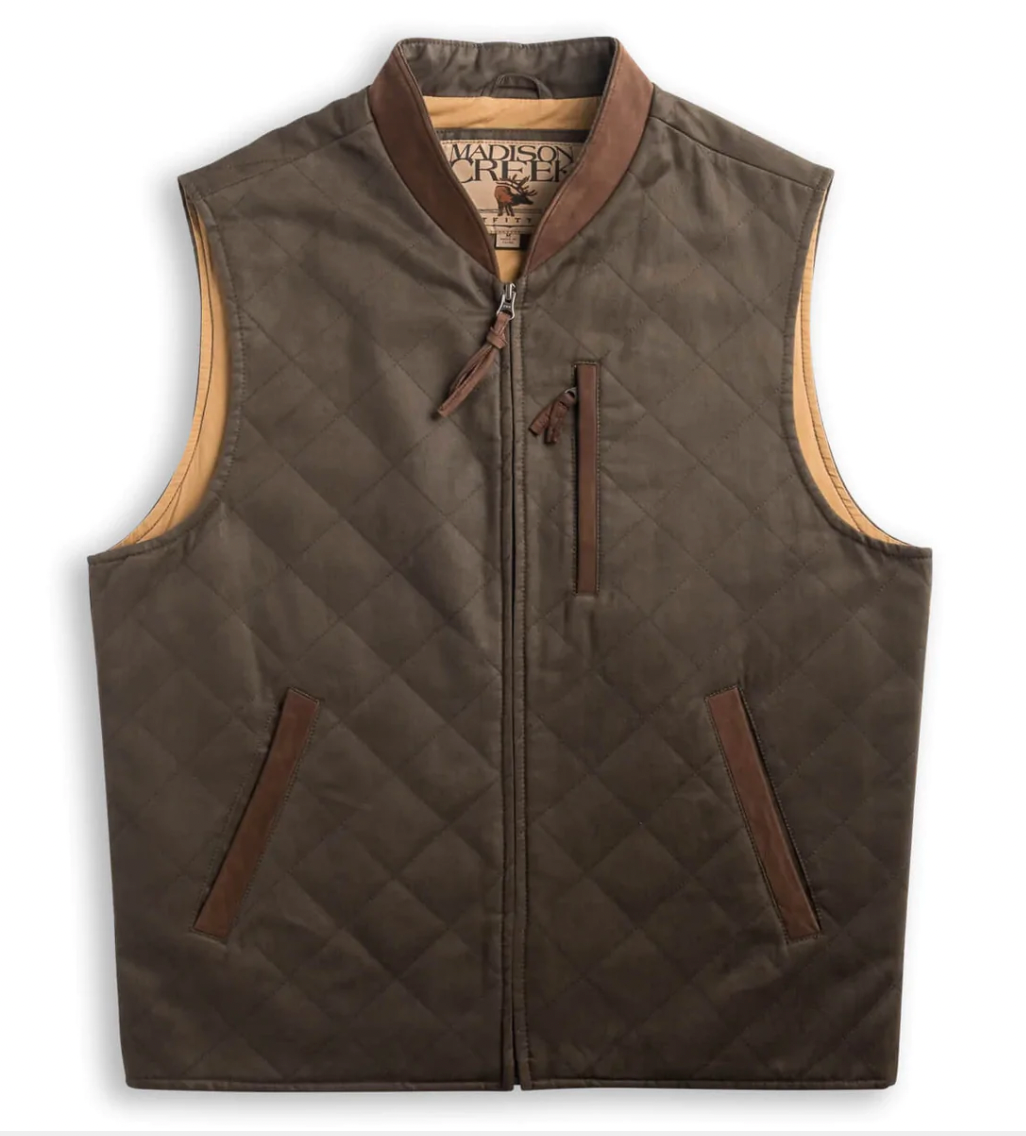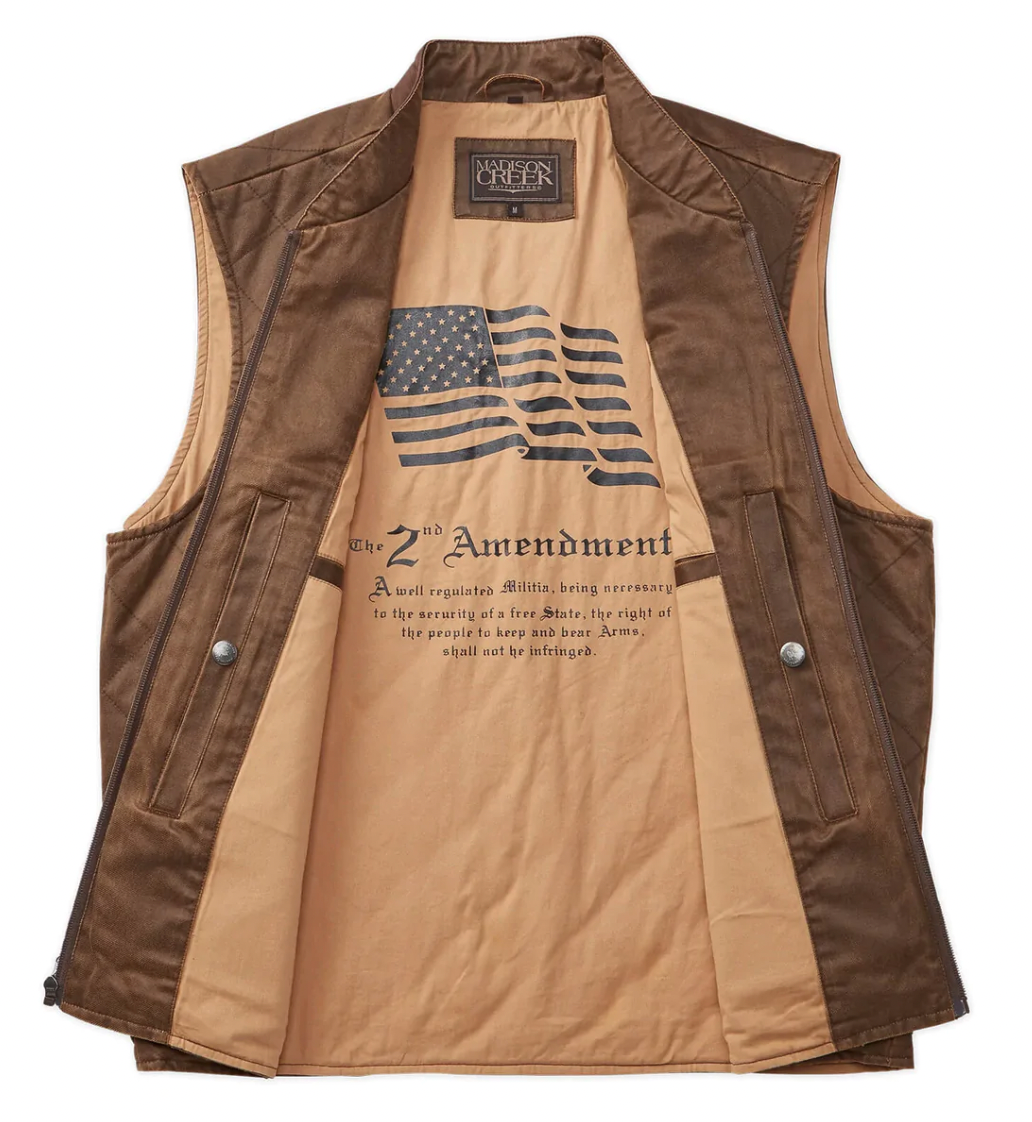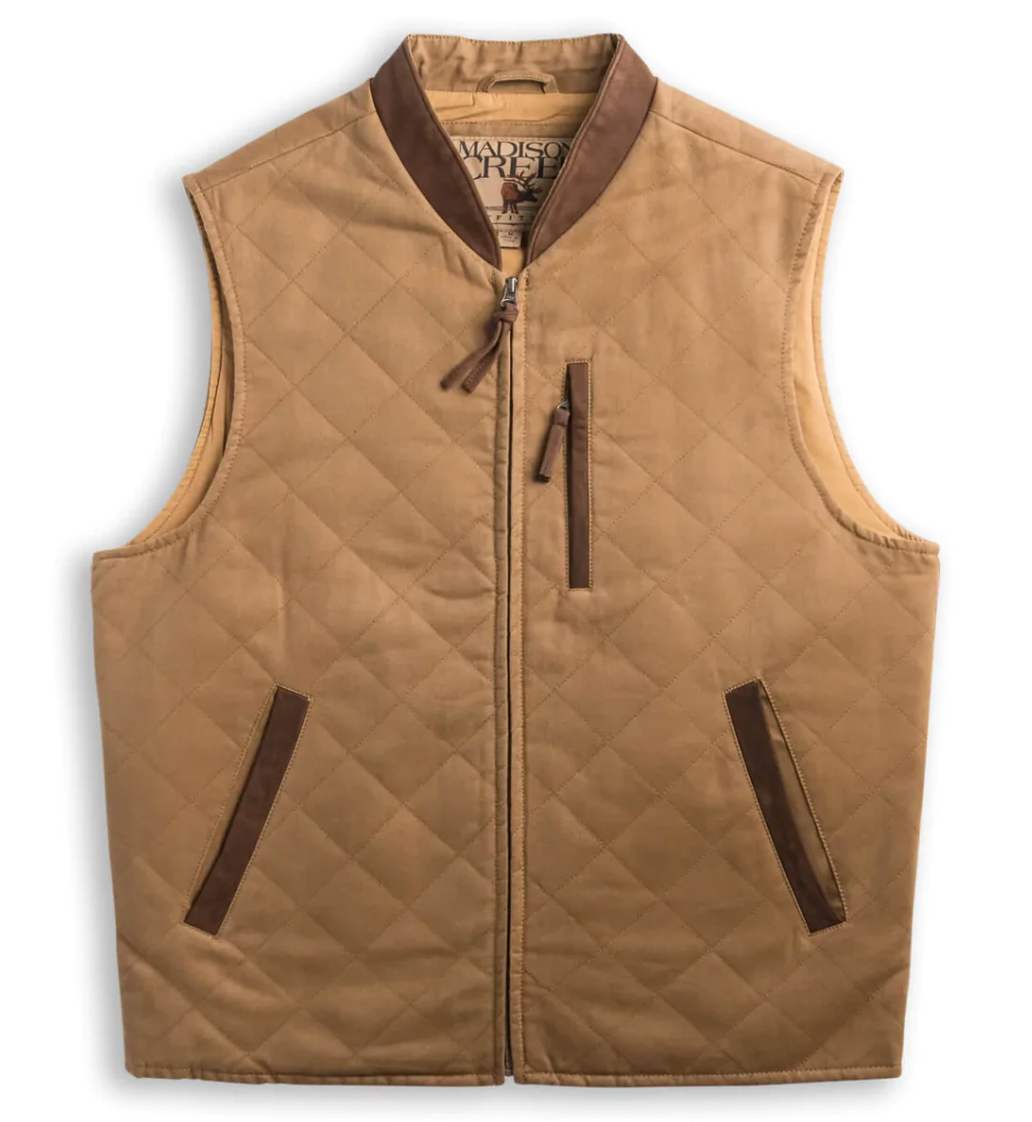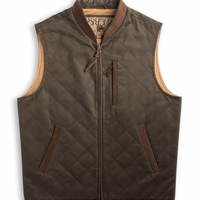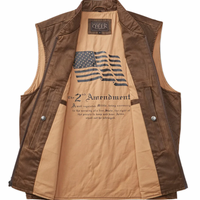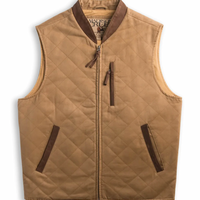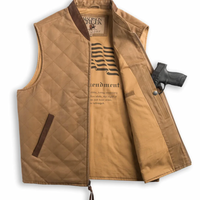 Madison Creek Kennesaw Conceal Carry Vest
Named after the city that once required every head of household within city limits to own a firearm with ammunition.  Our quilted zip front vest has been in the collection since we started it in 2008. Updated in 2013 with conceal-carry pockets.
We were inspired to create a collection of sportswear with pockets to conceal a handgun that would lead nobody to believe you're carrying. Each model comes with 2 specifically designed interior pockets and a removable holster.  Each model also proudly displays our 2nd Amendment lining graphic.  Don't carry? The 2 interior pockets also hold tablets, passport, or any other large item you might want to secure.
Style Description:
Quilted Outwear Vest with Zip Front Closure
Micro-suede Nubuck on Collar and Pockets
Lining - 2nd Amendment
1 Upper Vertical Zipper Pocket & 2 Lower Slant Pockets
2 Interior Conceal & Carry Pockets & 1 Detachable Velcro Holster
Brings Lone Star Flare to Classic Styles for Men
Texas Standard
FIFTH-GENERATION TEXAN Drew Bagot and his wife Christine wanted to create a brand that exemplifies what it means to be a Texas gentleman.
Its clothes made with exceptional craftsmanship and high-quality materials, their Austin-based startup Texas Standard embodies the unique Texas style and the Lone Star State's legacy.
Shop Texas Standard