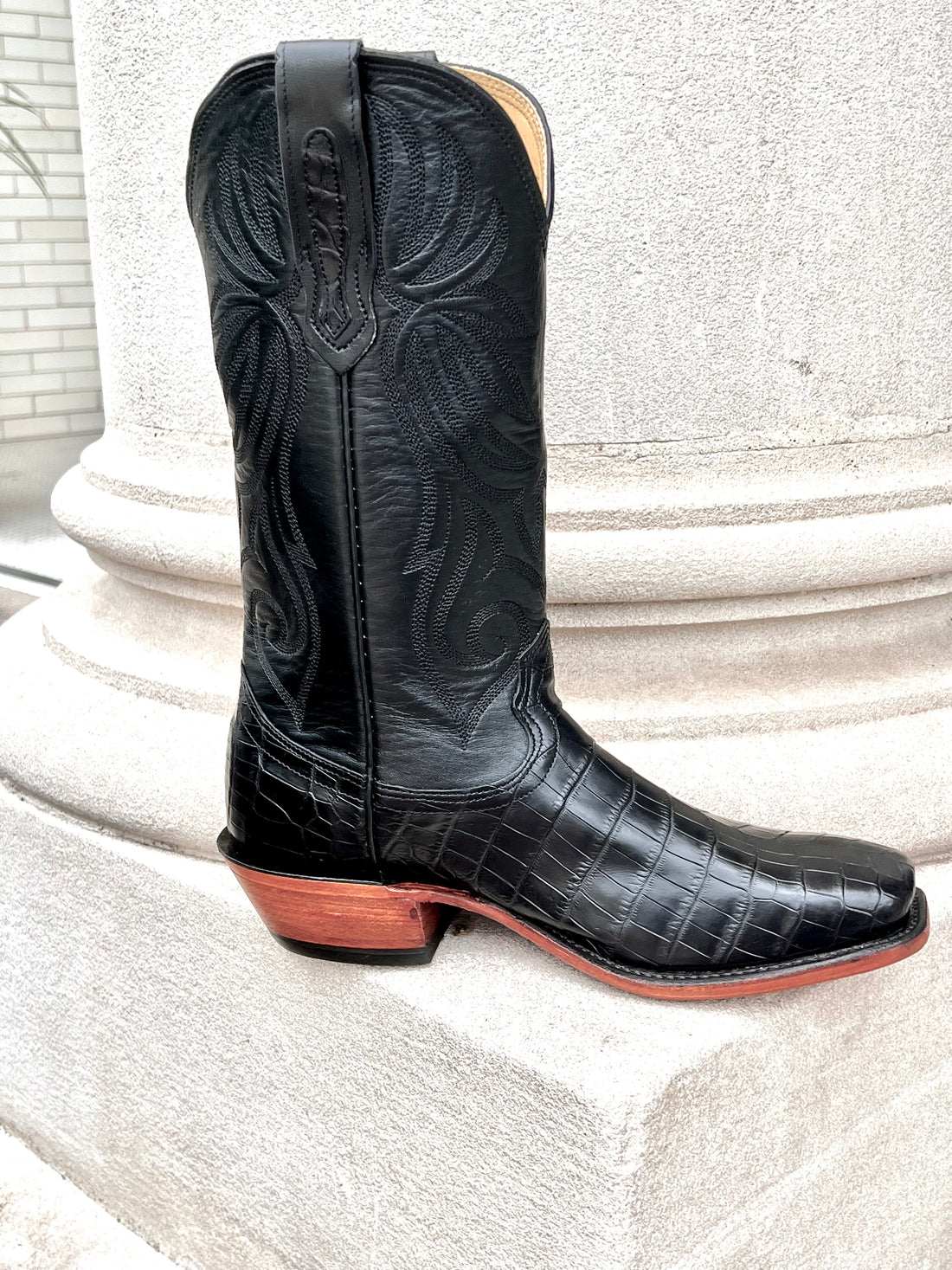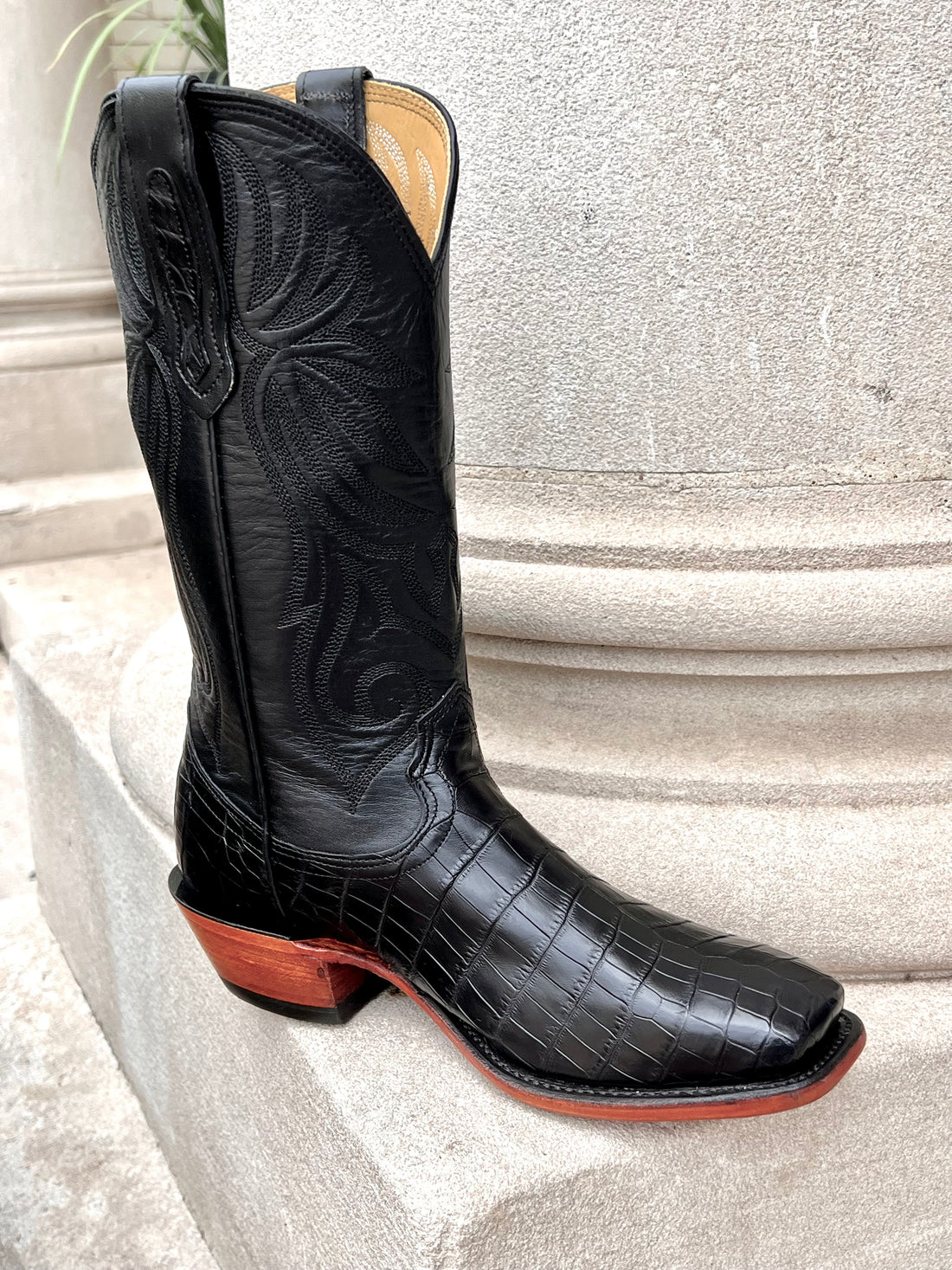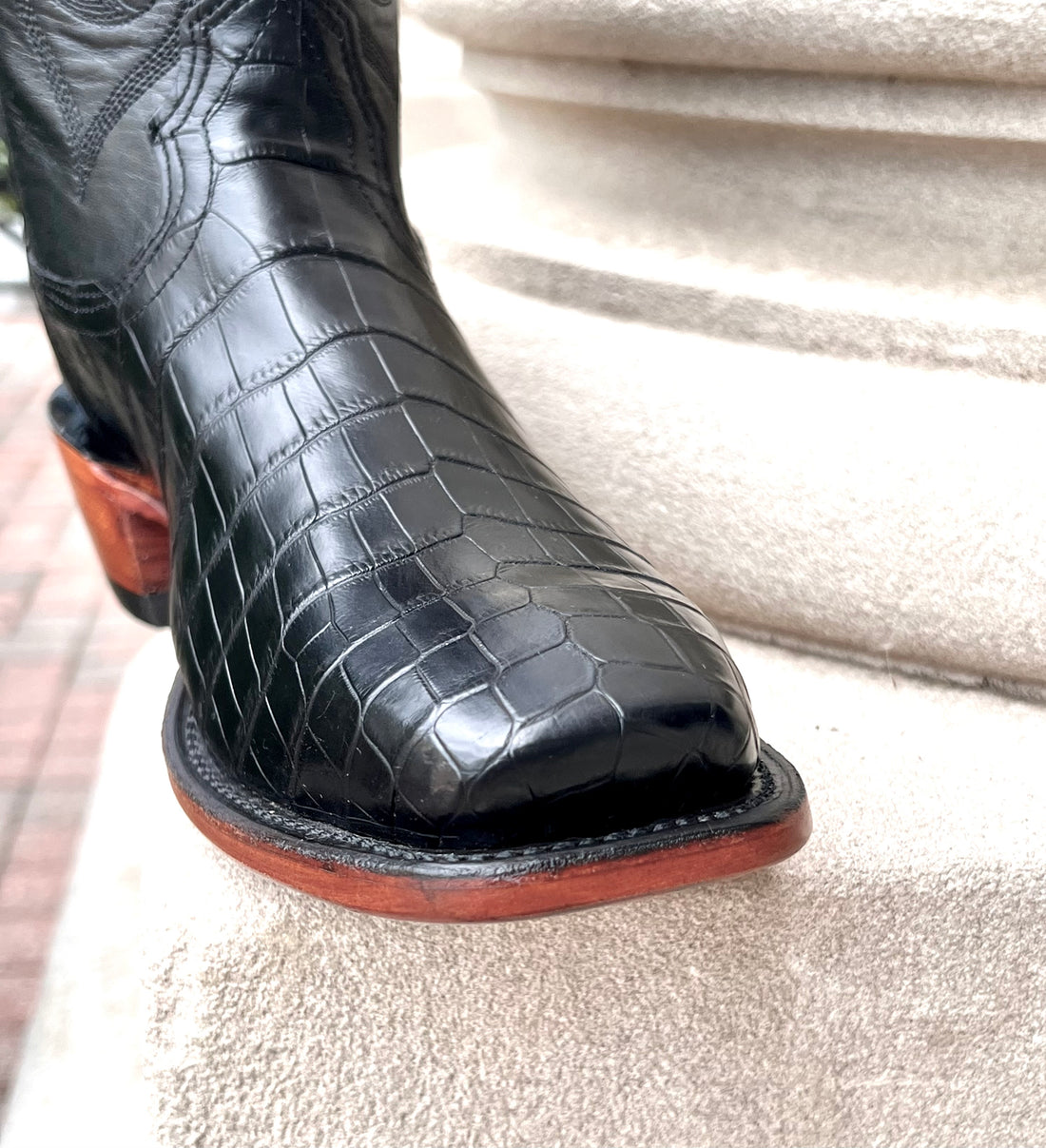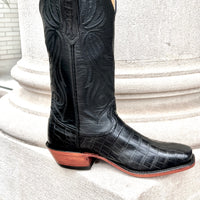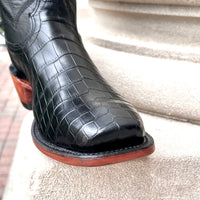 Fenoglio Black Nile Croc Belly W/ Black Italian Tops
These boots are hand-crafted Nile Crocodile Belly  They have an incredible look and will be a great addition to your wardrobe. 
13" Uppers
Full Leather Insole
Full Leather D Heel: Riding
5 Toe: Narrow Square
Brings Lone Star Flare to Classic Styles for Men
Texas Standard
FIFTH-GENERATION TEXAN Drew Bagot and his wife Christine wanted to create a brand that exemplifies what it means to be a Texas gentleman.
Its clothes made with exceptional craftsmanship and high-quality materials, their Austin-based startup Texas Standard embodies the unique Texas style and the Lone Star State's legacy.
Shop Texas Standard